We know the importance for designers to stay updated with relevant news and trends. It not only keeps designers well informed but also helps them to find inspiration, improve workflow, and deliver better results to their clients.
In this monthly series, we aim to round up some of the best things in the design world that we found over the course of the previous month. We aim to make this your best go-to destination for all the great stories, news, tools, resources, and everything that can make you more creative and productive.
Here's what you may find interesting for designers this month.
---
A guide to copyright infringement by Nahla Davies, so you can protect yourself and your clients from any potential fines and penalties.
---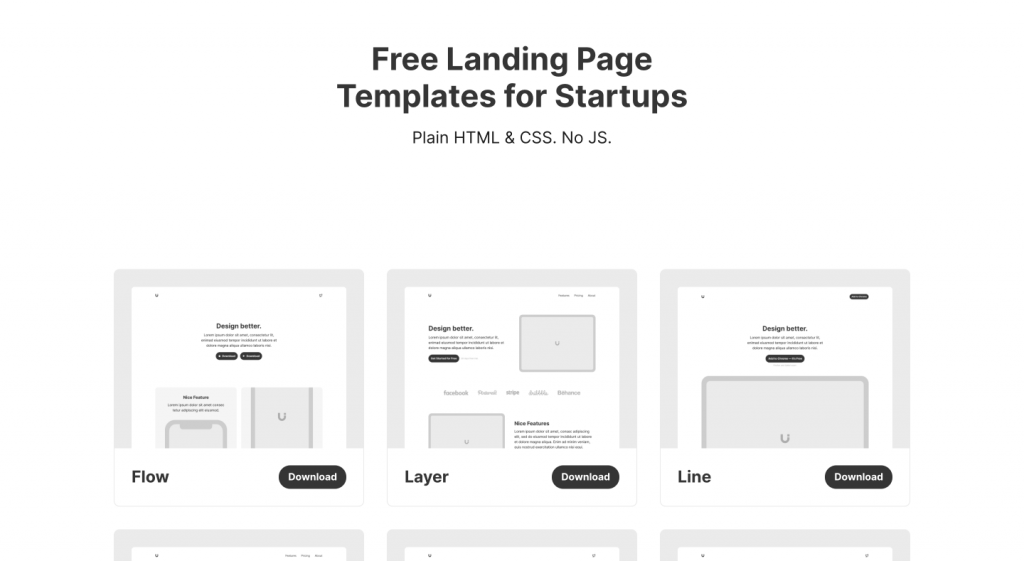 Uisual is a collection of free landing page templates designed by Indonesian designer, El Nino. There's no JS, only plain HTML and CSS.
---
In this article, author Dennis Hambeukers talks about how to connect three functions of design and how design can help bridge the gaps between strategy and operations in most organizations.
---
Add the WhatsApp Live Chat to your website. Fast – No Coding – Free.
The chat button takes the website visitors directly to the WhatsApp chat on desktop or mobile.
---
Burger King is on a mission to transform its business, achieving the highest standards for food quality, sustainability, and restaurant experiences in the QSR industry. It was time for their visual identity to reflect the rest of their business by creating a brand world that modern consumers could feel good about. Read the article to see how they could do it.
---
Principles of typography to help you improve user experience by Obys Agency
---
The right words will shape the entire experience.
---
A podcast series by Matthew Voshwell where each episode features the story of an amazing designer discussing their initial careers, how they pivoted, and what it took for them to make it in design.
---
Over 4,000 designers responded to Taylor Palmer's annual UX Tools survey. Click here to see some key takeaways from the results.
---
Here is a list of most read user-experience articles published in 2020 on Neilson Norman Group's website.
---
Deep dives into powerful Figma features. We'll skip the basics and get into the nitty-gritty of prototyping, auto-layout, systems, and illustration.
---
Discover this new type scale generator using clamp css property
---
---
---
Here's a hand-picked list of 25 outstanding black and white web designs to help you find inspiration.
---
Let us look at certain website design elements and movements that will shape the coming year of 2021 for web design.
---
Download patterns for free, no copyrights, no royalties, no other legal issues to worry about.
---
Check out these 21 web design trends for 2021 that will shape how we design and improve the way people experience the web by webflow.
---
To share some practical stuff, tubik have collected a new bunch of their web and mobile UI designs, aimed at marketing and e-commerce goals for different products.
---
---
Some interesting articles, you may like.
Design Roundup November 2020
Design Roundup October 2020
Design Roundup September 2020
Design Roundup August 2020
Design roundup July 2020
Design Roundup June 2020
Best UI Interaction's of the month – May 2020
8 Certifications for Web Designers to Level Up their Resumes and Stay Competent
Mega list of Remote Job Websites & Freelance Websites
6 Excellent Ideas to Make Passive Income for Designers
Startup Enigma – Adobe XD theme for Startup and Digital Agency.
---