When Figma, a cloud and web-based design tool, was launched five years ago, it raised several eyebrows. While some marveled at the innovative idea of a design software in the browser, some reacted very harshly. Dylan Field, co-founder and CEO of Figma, recalls how some people had told them that if Figma was the future of design, they would change their career!
From then to this day, the journey of Figma has been significant. Figma has transformed the lives of every designer it has touched, and they unanimously declare it as the best design tool they have used in their design career.
---
What Makes Figma Unique?
The uniqueness of Figma can be attributed to the fact that it is primarily a web-based design tool with cloud support and real-time collaboration. It additionally has native apps to support offline features.
So what does a web-based software bring to the table?
No downloads, no installations, no updates. Just open your browser and start designing! No need to save your files, organize them, or continuously upload and sync them in multiple places! Isn't that great?
For an industry that traditionally followed an offline, single-user approach, the arrival of an online platform where multiple users could access and edit a design at the same time was nothing short of a cultural shock.
But Figma simplified the design process like never before. Being browser-based meant it could run on any operating system, be it Mac, Windows, or Linux. Designers working on different operating systems could access and collaborate on the same Figma file without any obstacles. This meant that people could design together in ways unheard of before and deliver excellent results quickly and efficiently.
---
How Figma Improves the Design Process?
With its highly desirable and convenient features, Figma simplifies a design process from start to finish. Along with all the features and capabilities that other Design tools such as Sketch, Invision offers, Figma brings values like collaboration, accessibility, and transparency into the design process.
Let's look into the ways in which Figma improves the working.
Makes your design efficient and consistent
With its auto-layout feature in Figma, it makes the design responsive. So designers don't have to spend their time rearranging lists or resizing texts. And to further save designers from performing repetitive tasks, it provides a number of plugins for flow diagrams, charts, icons, and many more. Organizations can also build their own private plugins and share them within the company.
And with the added benefit of cloud storage, it enables you to access design files easily from anywhere. Any design element you need can be found with a quick search from a feature-rich library. It helps to make your design process consistent, flexible, and systematic.
Lets you collaborate like never before
Figma makes design a multiplayer affair. It brings together designers, developers, project managers, clients, and everyone related to a project on one page. Project pages double up as a team's activity center where people can co-design, give feedback, and follow along on other's works.
Features like @mention, provision to leave comments anywhere on design, and real-time co-editing help make the design process transparent and keep everyone aligned. And the best part? The sharing process is as simple as sending a link to the Figma file.
Makes prototyping easy and quick
Figma is an all-in-one platform that lets you create a prototype from within the same tool. It enables you to develop prototypes as you design with zero need for coding. With simple steps like connecting UI elements and defining interactions like on click/hover/button press, you can turn your design into an interactive, real-life experience.
With interactive features like smart animate, dynamic overlays, and animated GIFs, Figma lets you quickly pull together advanced prototypes. This makes it one of the best prototyping tools that we have today.
And what's more, this prototype can be shared with anyone on the internet with just a link. Co-designers can add comments directly on the prototype, binging the beauty of collaboration into it.
---
Top 5 Amazing Figma Plugins
Compared to other design tools, Figma is a superior one. And one thing that makes Figma an excellent tool is Figma plugins. A notable feature of the Figma plugin ecosystem is that it is accessible to the general public, which makes it a place for continuous innovation, additions, and updates.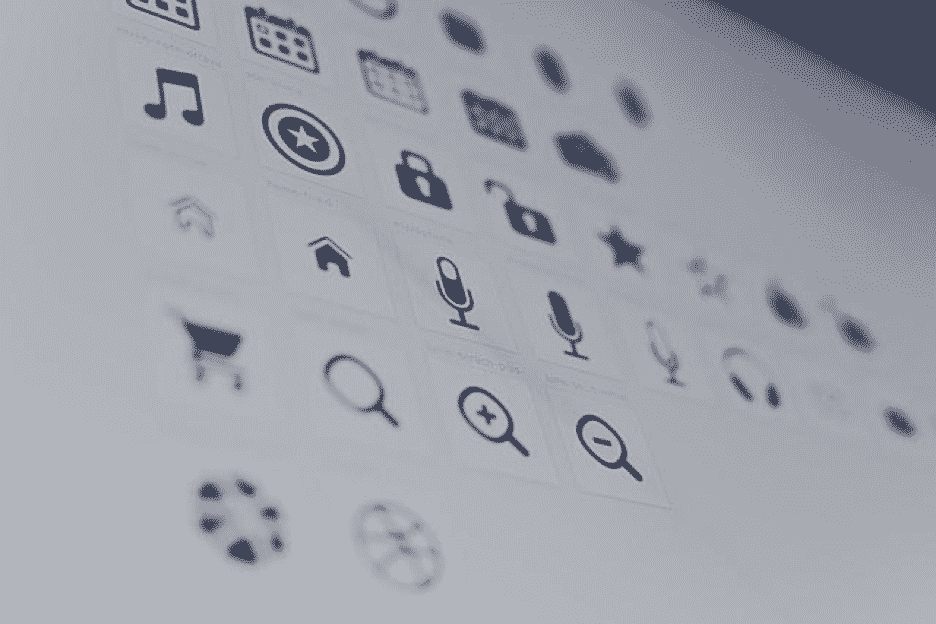 Let's take a look at the top 5 fantastic Figma plugins in this section.
---
Wrapping Up
UX design is a constantly evolving field, where new technologies, tools, and UX design trends often make their presence felt. Figma, although a recent tool, has already gained the trust of several UI UX design agencies, and they vouch for its efficiency. Big companies worldwide are using Figma to redesign their design process. Uber, Zoom, Microsoft, Spotify, and Dropbox are only some of the leading companies who were wooed by Figma.
The power of Figma lies in the thought behind this tool. It is the most evolved design tool available today and is built to transform designing into teamwork.
Some articles that you may like
Ultimate Designer's Gift Guide 2020: Buy the Best Gifts for Designers for This Holiday
How Augmented Reality & Artificial Intelligence Changing UX/UI Landscape?
Revisiting The Basics: 21 Fabulous UX Design Infographics
How to get inspired and become a better designer
Inspiring TED Talks – Three 20 mins Short Videos to Motivate You
The Complete Beginner's Guide to Design Systems
Premjith
Premjith leads the Digital Marketing team at AufaitUX, one of the best UI UX Design agency in India. He also heads the SEO team at Mindster, a frontier Android app development company in the USA.