When you are looking for Best Drawing Apps, you might come across hundreds of choices. But it can be overwhelming to select the best among the hundreds of choices. Even if you are a professional artist, the hardships will be real. However, if you select the right app, you can sharpen your skills further while enhancing your drawing experience.
The same concept applies to tattoo artists and doodlers; you might not be great at what you are doing. But by selecting the ideal drawing app, you can do it better. Over time, through enough practice sessions, and with the help of drawing apps, you can excel.
However, when you are shortlisting the best apps, you might find apps that deal with prototyping, painting, sketching, and much more. To make things simpler, we've piled a list of Best Drawing Apps for tablets, iPad Pro, Android, iPhone, Microsoft Surface, Apple Pencil, and tattoo artists.
Let's go:
10 of the Best Drawing Apps for Tablets
1. Adobe Photoshop
Adobe is one of the best drawing apps for tablets, as it can top all the other apps we've have listed. 
2. Affinity
Affinity app has a fully-featured system that offers exactly what the designer needs, so even if you are looking for one of the Best Drawing Apps for Desktop, you can consider this.
3. MediBang Paint
This app makes storing, sharing, and opening options of artwork easier through its cloud feature.
4. Adobe Illustrator
Anything from basic to professional drawing can be created using this app.
5. Autodesk Sketchbook
This is a popular app for raster drawing sessions, so if you are looking for one, you can consider this.
6. Astropad Studio
Astropad Studio offers a super easy interface to handle drawing, so this could be one of the best drawing apps for tablets.
7. ArtRage
ArtRage works greatly on tablets or desktop, so if you require an app that supports different devices and systems, this could be it.
8. Sketch Club
This app allows you to share and receive comments about the sketches that you've drawn.
9. Ibis Paint X
Ibis Paint X offers plenty of tools that support tablets or phones to create incredible designs.
10. Procreate
Procreate offers 128 layers, ultra-high def 4K canvases, customizable brushes, and much more straight to your desktop or tablet.
---
10 of the Best Drawing Apps for iPad pro
1. Drawing Desk (Free)
There is a plethora of tools and brushes that you can enjoy from this app, and it is available on iPad pro.
2. Morpholio Trace
This could be the ideal choice for the ones who are interested in architectural designs.
3. Graphic
This app lets you switch from iPad to desktop and vice-versa while offering a wide range of features.
4. Inspire Pro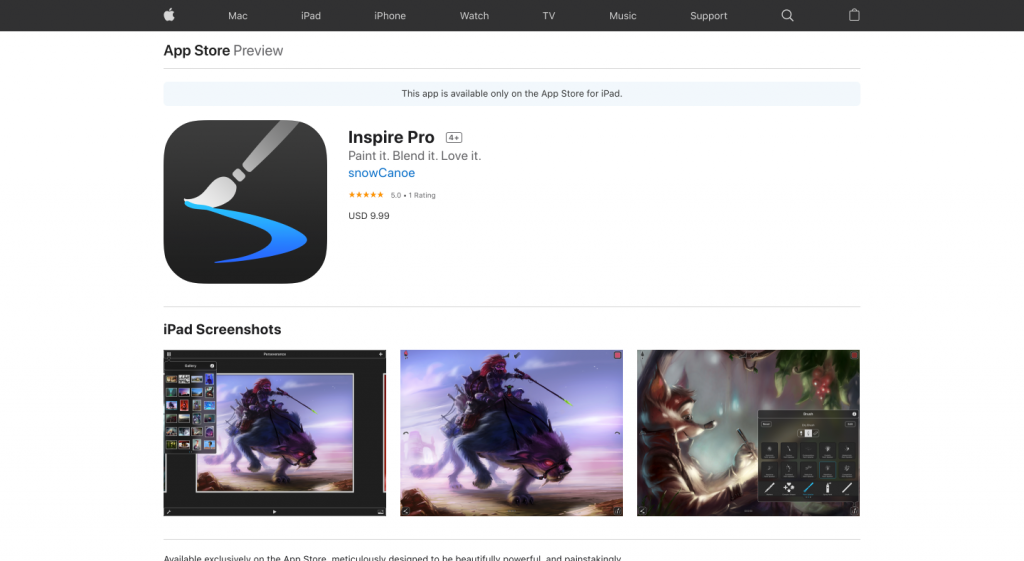 Inspire Pro is one of the best drawing apps iPad pro as it can help you mimic the actual drawing, ideally!
5. Astropad
Astropad can turn your iPad Pro into an exceptional drawing tablet.
6. Assembly
Assembly app has full-screen color testing, real color updates, shadow settings, customizable color palettes, and more, so it could be an excellent choice for an artist.
7. Brushes Redux
This is a highly appreciable app as it takes the benefit from 64-bit processing of the tablet to enhance its offers.
8. uMake
If you are interested in creating 3D objects, this could be the best app for you.
9. Paper 
Along with the creative tool suite, there are tools such as note-taking and diagramming that you can enjoy with this app.
10. Zen Brush 2  
There is a wide range of backgrounds that you can find on this app to offer exactly the look your art needs.
---
10 of the Best Drawing Apps for Android
1. ArtFlow
ArtFlow is one of the best drawing apps for Android that you can use for serious drawing or doodling.
2. Dotpict
Dotpict allows Pixel art along with other options like auto-saving, redo and undo, and exporting artwork.
3. Sketch Master
Sketch Master is a simple app that lets all android users enjoy drawing.
4. InspirARTion
InspirARTion isn't that popular, but some people love the app as it is full of great features, and it's not paid.
5. LayerPaint HD
This is a comprehensive app that you'd enjoy using because of the features such as PSD support, layer mode, and pen pressure support.
6. RoughAnimator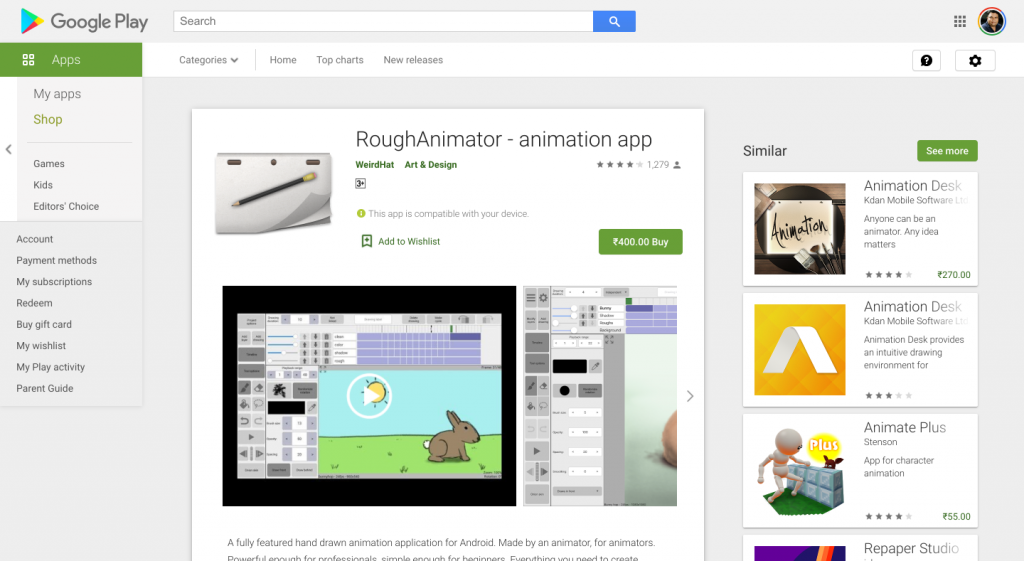 If you are interested in creating animations, this is the app you must select.
7. Infinite Painter
Infinite Painter has quite a lot of tools that you can play with.
8. PaperColor
PaperColor has a collection of intuitive brush that you can use to create unique designs.
9. Corel Painter Mobile
Corel Painter is for everyone so, even if you have zero experience in drawing, you can still learn it using this app.
10. Learn to Draw 3D
Draw 3D helps you to learn and draw 3D art with simple and effective steps.
---
10 of the Best Drawing Apps for Microsoft Surface
1. Plumbago
Plumbago offers the chance to create calligraphy, annotation, and many more things with a few steps.
2. Bamboo Paper
Bamboo Paper is one of the best drawing apps for Microsoft Surface that lets you take notes, draws, and sketch from anywhere you are in.
3. Paint 3D
Turn your ideas into creative paintings and artwork with the use of Paint 3D.
4. Scrble Ink
Scrble Ink is a fun and exciting app that lets you enjoy your work with drawings and sketches.
5. Fresh Paint
Using this app, you can explore your drawing skills without involving any complicated procedures.
6. Zen
Whenever you feel stressed or worried, you can unleash your worries with this app as it offers relaxed coloring sessions for adults.
7. Leonardo

Even though this app has not yet reached the ultimate stage, it has excellent tools for pros and newbies equally.
8. Sketchable
Sketchable can be accessed without paying, but you have to pay if you are upgrading this amazing app.
9. Penbook
Penbook is a planning app that has drawing options, so it gives the chance to make planning creative.
10. Spirality
Just like coloring apps, you can release stress with Spirality by creating different spirals.
---
10 of the Best Drawing Apps for Apple Pencil and iPhone
1. Adobe Comp CC
This could be the best choice if you are an iPhone user with a great interest in designing.
2. Evernote Penultimate
Evernote Penultimate is one of the best drawing apps for iPhone, so you can doodle when you are bored or engage in some serious drawing whenever you are in the mood.
3. Artstudio Pro
Artstudio isn't a new app; it has been around for some time. But only recently, it came into the light once again with excellent additional features.
4. Clip Studio Paint
This is one of the ideal apps for artists, but illustrators can take maximum benefit from this app, as well.
5. Comic Draw

Comic Draw is one of the best drawing apps for Apple Pencil that lets the comic artists get the best out of the features it offers.
6. Pixelmator
Pixelmator, of course, is a photo editor, but you can enjoy its wide range of brushes, watercolors, and much more when painting.
7. Apple's Notes
Apple's Notes is already available on the iPhone, so you don't have to install it, but if you are a serious artist, this can be a sketch pad for you.
8. Pixaki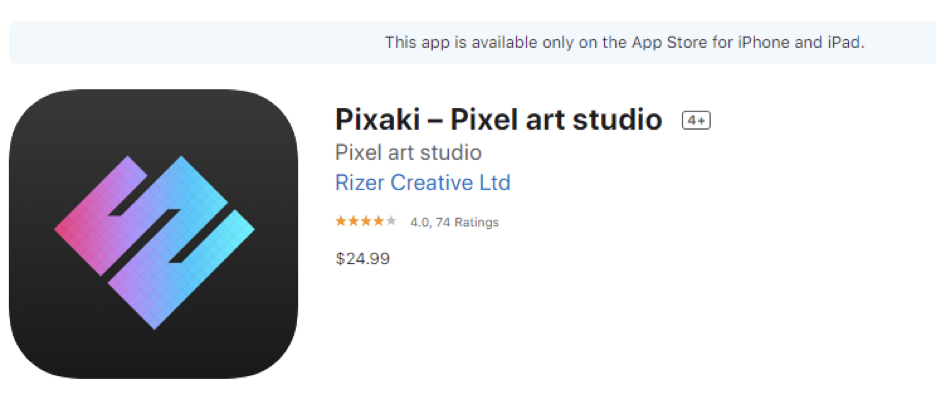 With multiple layers, color fill options, selection tools, and many other features, this app could easily become one of the main drawing apps.
9. Rough Animator
This is a powerful app for specialists while serves as a simple app for beginners.
10. Amaziograph
Amaziograph has a simple user interface that makes drawing easy, fun, and relaxing.
---
10 of the Best Drawing Apps for Tattoo Artist
1. Inksquad

Inksquad is not a popular app, but tattoo artists can find some excellent ideas from this app.
2. Inkhunter
If you are looking for one of the best drawing apps for Tattoo Artist, Inkhunter could be the right choice. You can enjoy the augmented reality option that the app offers to make your work better.
3. Reddit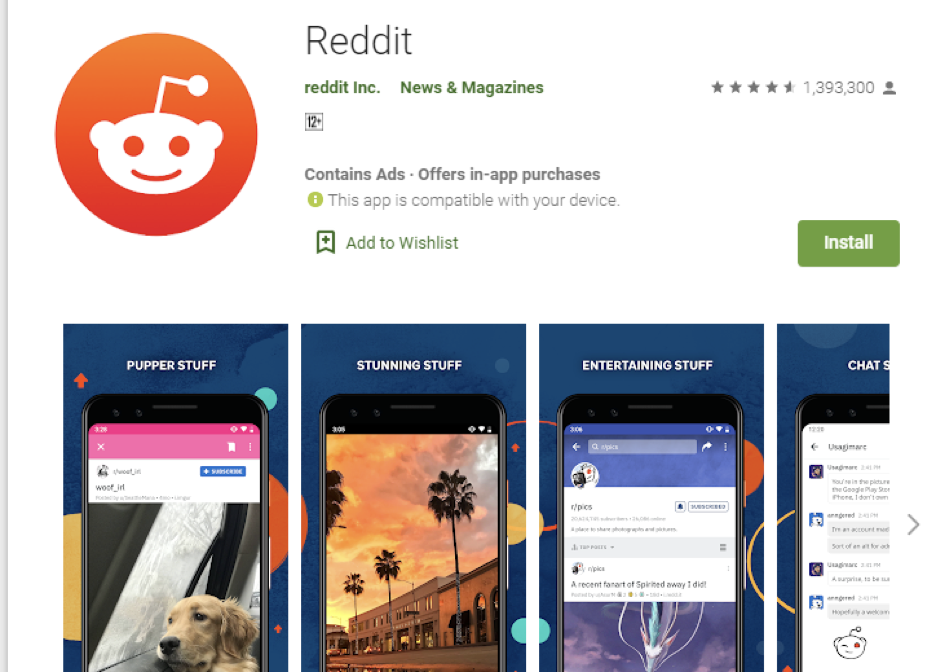 Reddit might not be the best place to find ideas, but when it comes to tattoo ideas, Reddit is one of the excellent choices.
4. Tattoo Master
Tattoo Master is a package of a tattoo design app, a drawing app, and a coloring app.
5. Ink Inc. – Tattoo Drawing
This app will make dream tattoos real, so every tattoo artist might find this app useful.
6. Tattoodo
By using Tattoodo, tattoo artists can explore a wide range of tattoo designs from a large community of tattoo enthusiasts.
7. Tattoo Designs
Tattoo Designs lets you view a large collection of tattoos to get inspiration.
8. Skin Motion
This is one of the unique tattoo apps that you'll love. You can turn your favorite sound into a soundwave tattoo that you can listen whenever you want to.
9. Tattoo Fonts
Fasters rendering, sharpest fonts, and more than 150 famous tattoo fonts can be accessed from this app.
10. Tattoo My Photo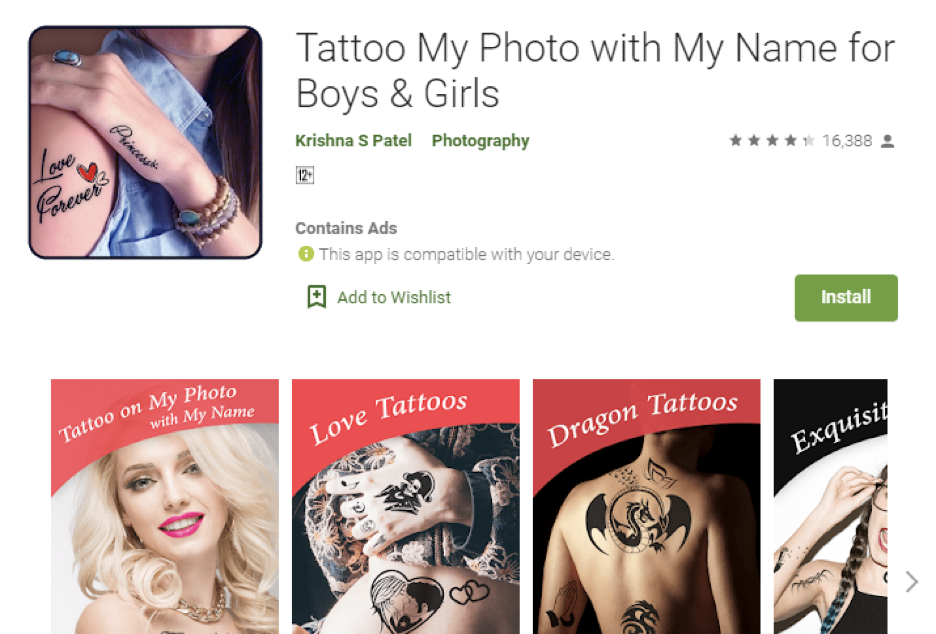 Tattoo artists can find more than 100 plus tattoo fonts and stickers from this app to enhance creativity.
Closing thoughts
Now that you have found around 60 drawing apps for different devices and requirements, you might be thrilled to try them out. Of course, you should, but take time and try each app thoroughly before settling down to a specific app. It's going to be fun and exciting to try different apps that offer excellent options, so give it a go! 
---
More articles that you may find helpful
Mega list of Remote Job Websites & Freelance Websites
20 Best Stylish Number Fonts for Displaying Numbers
15 Best Futuristic Fonts for Designers
15 Best Cursive Fonts for Designers Free in 2020
10 Tips to Improve Your Typography Skills
All the CMS Templates You Could Ask For.
2M+ items from the worlds largest marketplace for CMS Templates, Themes & Design Assets. Whether that's what you need, or you're just after a few Stock Photos – all of it can be found here at Envato Market.