With the dawn of the modern era, things from how we communicate, to how we perceive things, have changed, now in order to market your product, simply investing in brochures and a copywriter isn't going to cut the deal, rather to reach the market today, one has to be ever creative and innovative, even in selecting the fonts, and here we are compiling a list of best futuristic fonts of 2020.
Table of Contents
Today, designers suffer from a lack of clarification in options. There are a million designs and fonts out there, and no one human would be able to process them all to come up with the set of bests to use. That is exactly why we have filtered out the best futuristic fonts, which any designer can use, to help solve the problem of time.
It indeed wasn't an easy task, and that is why we have filtered out only the fonts, on the basis of their innovation and modernism. These are hand-picked fonts, and there are download links with every single one.
Cred
Our list of the best futuristic fonts for designers starts with Cred, a highly unique and bold typeface, that comes with all letters uppercase, with numbers and punctuation. This font is also in the corroded style, which perhaps looks even more enchanting than the simple one. The best thing about this font is that it can be used for all sorts of flyers that seek a modern touch, branding projects, posters or even header designs to make them look futuristic.
Beyno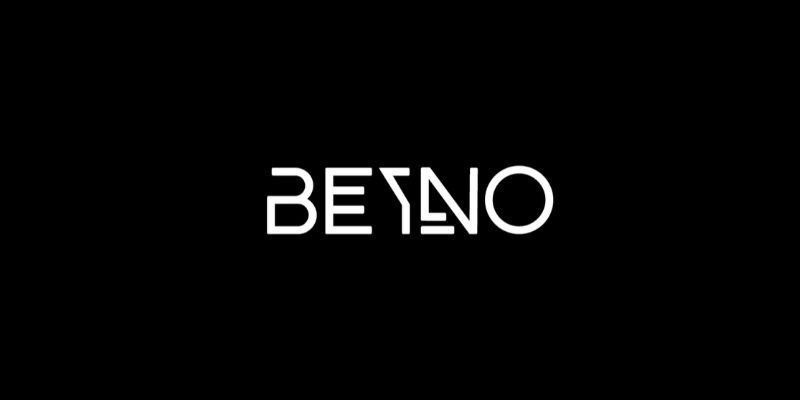 The creativity that must have been required to come up with the idea of this font is beyond leagues. This highly exceptional font is designed by the famous Fabian Korn. This font comes with unpredicted letterforms and an astonishing styling spin. The font is best used for headings and poster designs but it can also be used for diverse and creative logo designing. This font has the perfect futuristic touch to make anything look more eye-catching, making its way to our list of best futuristic fonts.
Botera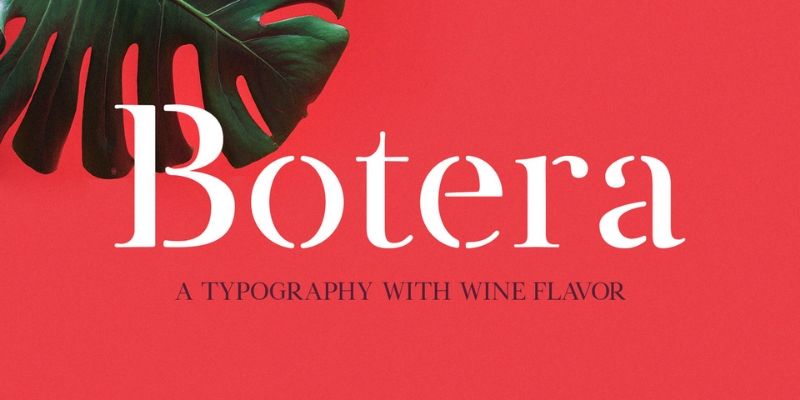 When looking for a good touch of futurism combined with traditional classiness, Botero is a good choice. This font comes in two weights, or styles; regular and stencil, with an array of characters of uppercase, lowercase, ligatures, old numbers, punctuation marks. Moreover, the font also has some pictograms related to the wine universe, making it a perfect choice if your brand offers wine. The font is best used for crafting unique logos and posters.
Etheriq
How could it be that a list of best futuristic fonts doesn't include a few robotic ones? Etheriq is a minimal sans serif font that comes with all uppercase alphabets. The font itself gives a very strong robotic feel to "futurize" any logo or banner. The font can definitely be used for high-end logos, banners, anything related to science or sci-fi. The font brings new horizons in scope for the aspiring designers.
Skyer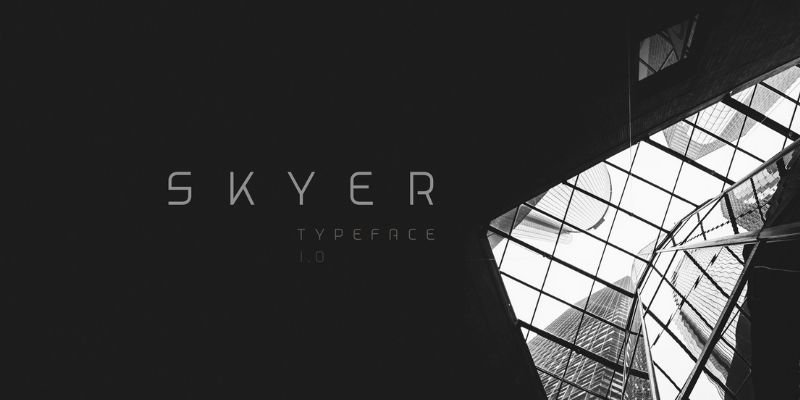 Here is another font that can come handy in a myriad of situations. The font is very visual and combines architectural effects with futurism. It is an audacious font that comes with the symphonic combination of many graphic design references. The sophisticated and urbane look makes it ever-friendly to and impactful when used against a rather bleak background. The font is best used for headlines, minimalistic logo designs, or banner texts.
Raxtor
Raxtor is another all-purpose font, in our list of best futuristic fonts for designers, that can be used in a variety of situations due to its bold and interactive typeface. The rather bold and elegant design combined with its lined character spacing makes the font desirable and encouraging. The font comes in three different styles of normal, italic and outlined versions, with two different weights of regular and bold. This font is best used for marketing content due to its encouraging look, but it can also be used for logo designs, web content, business cards, etc.
Porta
Porta is an innovative playful design, that comes in a variety of character styles to make your logo designing even more creative. The simple and clean look of this design makes it attractive and provides a sense of confidence and fun. The layout is futuristic and geometric, all uppercase, and includes creative alternative letters for several alphabets to skyrocket the creative outlook. The font is best used for heads, banners, and logo designs.
Ornacle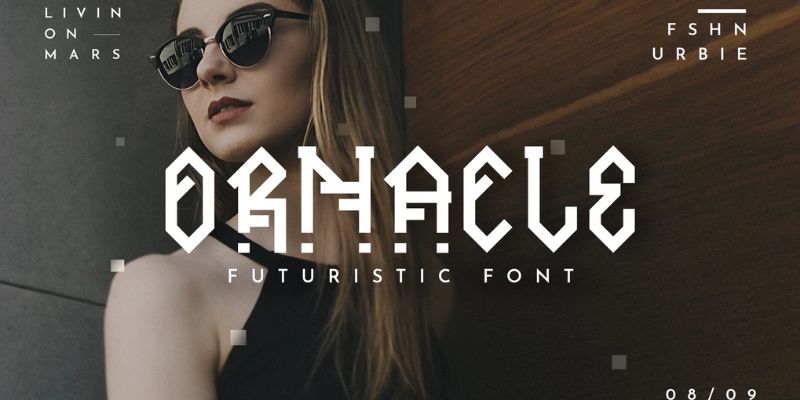 When it comes to the best futuristic fonts, Ornacle is definitely the font for extreme innovators and risk-takers. The font is all uppercase and comes in unique and creative character design. The unusual design makes the font more futuristic, and fascinating. To the eye, it features a unique design with creative elements on every character. For your next creative logo project, there would hardly be any better choice than Ornacle. This font is also best used for website headers and branding work.
Elixia
Elixia is a rather idealistic and futuristic design that leads the viewer to a blissful utopia. Many futuristic fonts rather lead to a dystopian aura, but this font is unique in this regard. The mathematical and geometrical look encourages the font's idealism, making it more eye-catching. The font features hexagonal-like characters that work best for creative logos, website headers, branding project headings. The typeface makes it difficult to be read in a smaller size, then this font works best when it looks bigger.
The Missing Link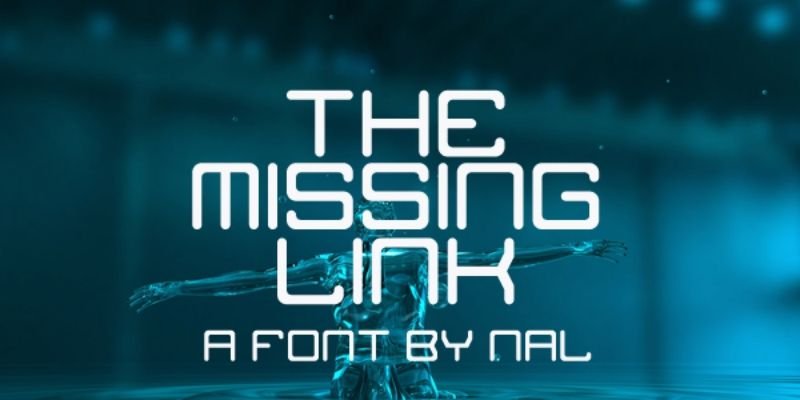 The Missing Link is a rather simple futuristic design that induces a certain 80s futurism aura in the viewer's eye. The font gives a mystery and old-robotic outlook, making it best used for inciting ideas in the viewer's head; as in the form of a question. The font is all uppercase, and come in only one unique layout of simplicity. This font can be used in a variety of settings, including branding projects, marketing banners, headers, etc. To make sure the outlook is as desired, the font should be used against a rather light background, and smaller text variations.
Mylodon
Mylodon is a complete uppercase font, with a futuristic and semi-geometric design giving off a just aura. The font comes in two different weights of light and regular, while the geometric corners and round edges make the font very compelling to the eye. As a whole, the font features a certain outlook, best used for marketing products or giving brand missions. When used with smaller subtexts, the font looks even more compelling and attractive. The font is best used for logo designs, banners, business cards, and branding projects.
Alexana Neue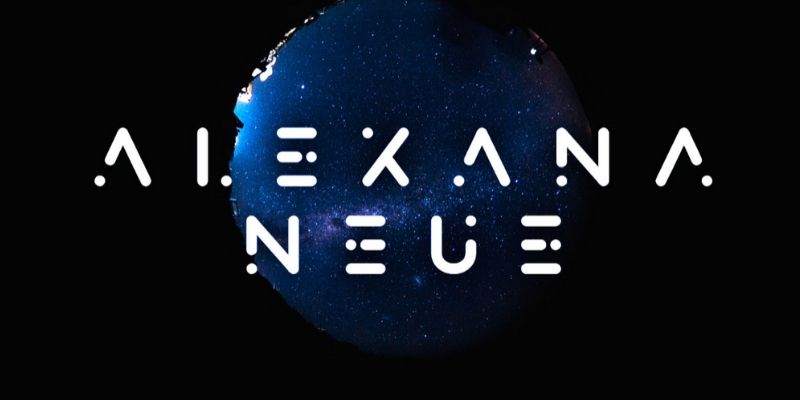 Alexana Neue is a highly creative design that makes the viewers use their minds. The font is made of simplistic lines and circles to construct different letterforms, leaving the identification and realization processes to viewers. There are absolutely no limits to the extent of use of this font, as it can be used for banners, logos, headers, webpage headings, business cards, etc. It is especially a perfect for in situations where the scene requires a creative touch. When used against a rather bleak background, this font style would show its true aura of futurism and encourage the viewers to have a good first impression.
Neuron
Neuron is the font which represents the ideology of freestyle living through its mere style of characters, in an idealistic and futuristic way. Neuron encourages the viewers to think big, to have greater exposure to their surroundings. The font comes in 6 different styles, and many alternative character profile to make logo making and headings even more creative and attractive. In turn, Neuron is a font with geometric corners with soft circular orientation, leading to a soothing and vast impact. The font is best used for logo designs and brand projects, or anything which required a very soft futuristic touch.
Crushed
This is one of the most unique fonts to be seen anywhere. Crushed is a transparent font, which comes with 26 characters and 7 special characters, given in PNG format to make designing easier. The font is a masterpiece of creativity and leads to a rigged and futuristic impression. The font is best used alongside other simpler fonts, to make a more remaining impact. This font can be used for logo designing, for a creative and innovative outlook. It can also be used in marketing projects and branding material.
Breymont
The last in our list of the best futuristic fonts for designers is this creative masterpiece. The application of this font maybe not universal, yet the implications are diverse. The font includes 2 styles, all uppercase with numerals and different accents. This font is the kind that stands from the rest due to its elegance and innovation. Many alphabets are rather simple in this font, but the unusual touch of some characters make the font more appealing and impactful. The font is best used for creative campaigns, logo designing, marketing banners, and branding material.
These were the handpicked most futuristic fonts available anywhere for designers and innovators. In this era of ever-increasing and advancing technology, and people thinking about the future, nothing works better than a futuristic font. All fonts here are classified and filtered on the basis of their impactfulness, and creativity or innovation. We hope you find this useful.
---
UNLIMITED DOWNLOADS: 1,500,000+ Fonts & Design Assets
All the Fonts you need and many other design elements, are available for a monthly subscription by subscribing to Envato Elements. The subscription costs $16.50 per month and gives you unlimited access to a massive and growing library of 1,500,000+ items that can be downloaded as often as you need (stock photos too)!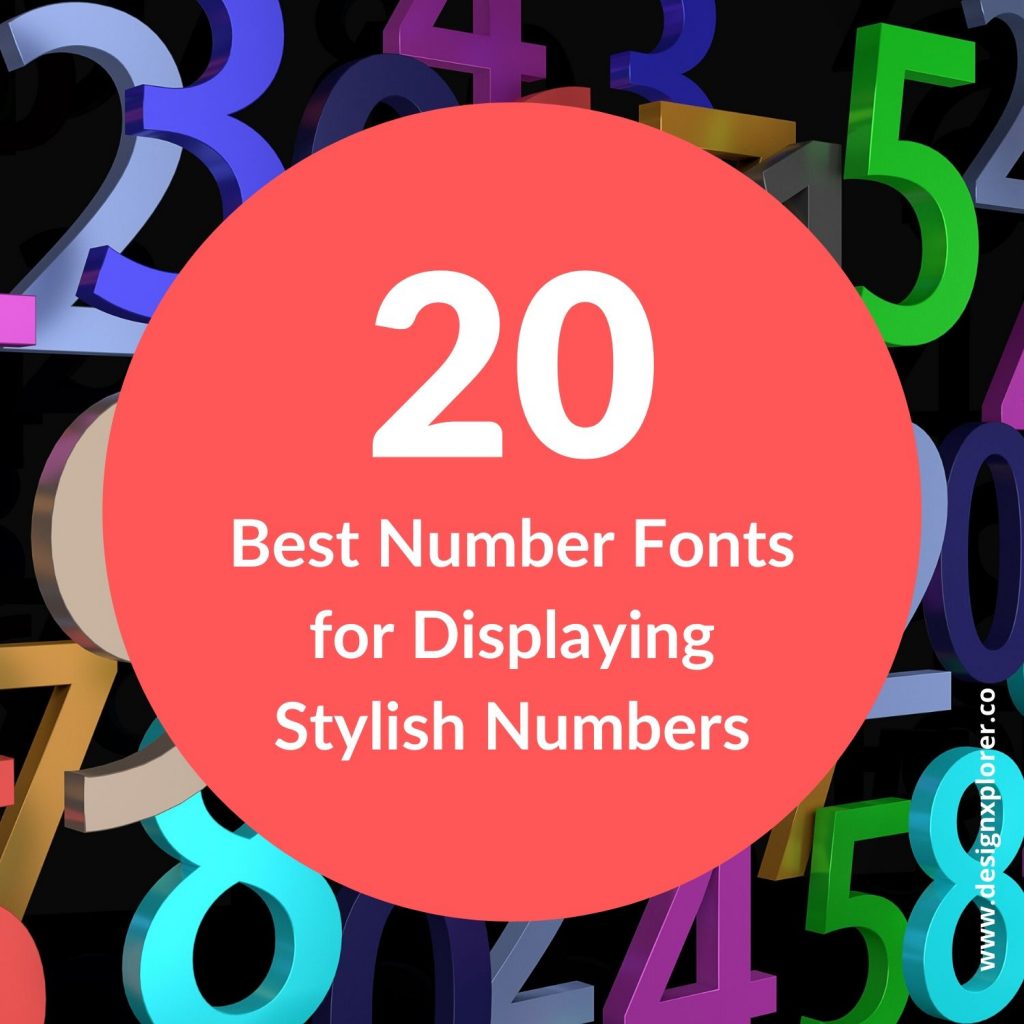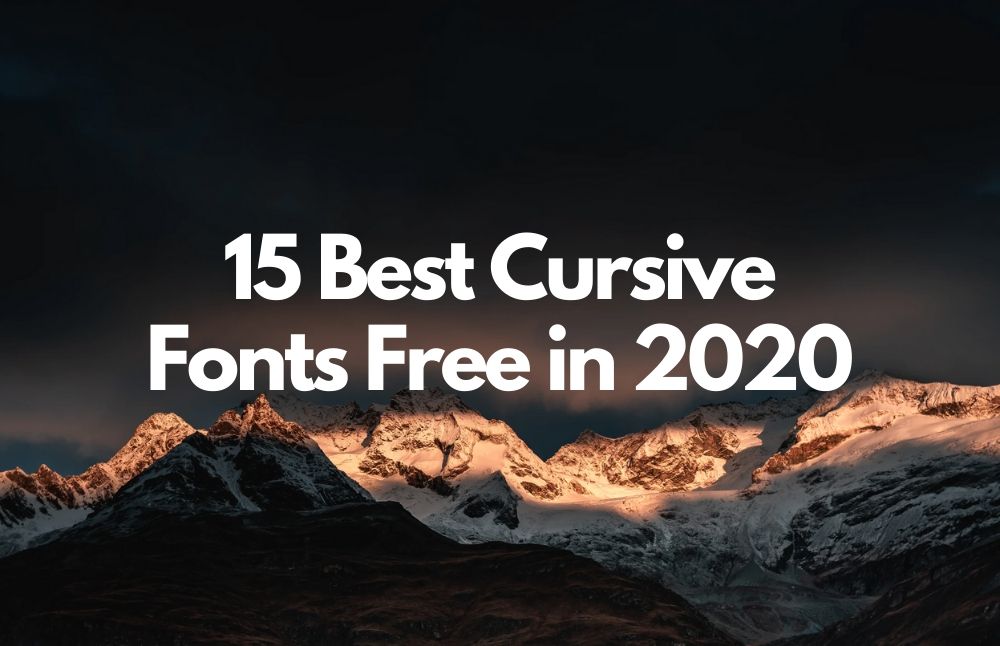 ---