If you are looking for the best logo fonts for your next logo, you have come to the right place. In these modern times, we not only need variety, but also diversity and creativity. Logo designing is no easy task, and people often undermine the effort that goes into it. Whether you are a professional graphic designer, or a newbie trying to make your first logo, we have compiled for you a list of 10 best logo fonts you can possibly find online.
The task was not easy, and thus these 10 are carefully selected from various sources, on the basis of diversity, style, compatibility, and impact. The fonts range from futuristic to contemporary, and you are sure to find the best one on the internet here. We have not filtered the fonts through a price-set; thus, some may be free and some may not be. Thus, whether you area graphic designer, web developer or enthusiast in the field of design, this blog is perfect for you.
Here are some other awesome articles related to typography. Besure to check it out.
Back to Basics in Typography – [Guide for Fonts & Typo]
10 Tips to Improve Your Typography Skills
20 Best Stylish Number Fonts for Displaying Numbers
15 Best Futuristic Fonts for Designers
15 Best Cursive Fonts for Designers Free in 2020
Read along for our list of 10 best logo fonts, and how to purchase or download them if available for free.
If you are looking for an elegant and creative font, which has the ability to stand-alone and stand out for a logo, Quentin is your first priority. Quentin Pro is a modern typeface, with a stroke of creativity and impact for the eyes, thus it is suitable for Film Posters, headlines, Subheading, Logo Designs, Big Banners and much more. When paired with decorative and elaborative subheadings, this font works best in logo designs for start-ups, small businesses, and brands.
Randrake is a hand-drawn script-style modern font, which is best for more creative and aesthetic logo designs. When designing a logo for a luxury or apparel brands, this font should be the top one on your list. The font comes with uppercase and lowercase, along with special characters and special logo sets for some alphabets, making sure that it can work stand-alone too. The script style makes it appealing to the eyes, and if used with the perfect punchline, it can create just the right impact.
Featured in regular and outlined type face, Flix is a font that stands out with it's signature identity. The don't has a stylish round-character design, that is crafted for impact and originality. With a pinch of creativity, this font can be used for designing any soft of logo. The font is uppercase, making it perfect for branding and stationary designs.
Also, the font doesn't require symbols and emblems when designing a logo with it due to the unique impact inducing design.
The bestselling Sans in the history of logo designing and web designing is TT Norms Pro. This font is termed to be the universal best logo font. Because it can work for both; headings and text arrays.
This font supports more than 216 languages and was originally made and launched by Type Type family. This font had 18 reworked features, styles, and arrays. This font has 24 features that increase its usage and beauty. No doubt, this one is bestselling because of its utmost beauty, cursive style, and availability. Due to its large scope, it is used in almost all types of logos. You can download it here.
If you are looking for a luxury look on your logo, Zefani is your font. Due to its visible power to make the text look rarer, it can be used to create very specified moods or emotional text. Zefani has a very impactful, expansive version. Thus, it can be used to craft logos for luxury high-end brands, or companies, and above all it is a free font. This font has a very creative background and looks so cursive yet it is specified to convey particular messages under a specific tone and mood.
Number 6 on our list is Azonix. This futuristic font is perfect for brands or companies that are related to technology, modern vision and mechanics. The font is free, and easily available to be downloaded, and comes in a uppercase typeface, with some special characters and specific variations. The smooth finish of this font makes it perfect to stand-alone, but when used with a futuristic symbol and background, along with character variations, it really gets the job done.
Ever thought how the beautiful geometric and trigonometry shapes come in the form of a brand's logo? It is just because of this best logo font named Futura. The elegant style, design, and structure make it so easy to design a logo in any geometric shapes. This font was in scope in the late 20s. But nowadays brands are still aspired somewhere from it to give it a try. The font comes in both upper and lower case, with special characters and variations, and gives the perfect contemporary retro look.
For people who want to use a free version of this can use Didact Gothic and Hind as alternatives. But it is easily available here.
Proxima Nova was originally made in 2005 and it is the best logo font as a reworked result of Proxima Sans. This font has massive categories for web and graphic designing as it has 144 styles from Proxima Sans. Most people predict that it is going to take over Futura and Ankidenz Grotesk in the future. Because it has a very specific and visibly creative design that is difficult to be found in any other category of any other logo fonts. This font is used by Spotify, and has the potential to be used for any sort of brand with the right amount of creative touch. It comes both in upper and lower case, with special characters and variations.
FF DIN was originally designed between 1995 and 2009. No matter, how old it was due to its beautifully packaged kind of style, it took the logo industry in its hold. It appeared as one of the most technical design and later became phenomenal for logo makers.
Due to its technical, cursive style, it is used on billboards, editorials, cover pages, and used as a packaging for some brands as well. It was counted indeed as a magnificent design for corporate industries as well. It was designed by Albert-Jan Pool from Font. You can download this best logo font, in both upper and lower case with specific character variations for creativity.
Lastly, we have another most useful yet best logo font, Rockwell. Rockwell has very creative and satisfying stylish fonts. It was originally made up of WGL by Monotype. It is one of the most used and attractive fonts. Due to its cursive look and elegant style, it is used by brands in their logos. It is also used in the web as text such as; short messages, headlines, and news, etc.
You can download this cool logo font from here to create confident-looking logos.
---
FAQs
How Do I Know Which Font to Be Used in A Logo?
Before starting to create a logo, keep these few points in mind:
Clean, legible font should be ideally used that speaks your brand and has creative & distinct looking styles.
Avoid using a trendy font, because it is temporary.
Never use more than two fonts in one logo.
What Fonts Do Luxury Brands Use?
Interesting people at fontsmith.com found Geometric Sans is observed to be used by 70% of the brands. Here is a link to that article.
Other than that, mostly luxury brands use Futura and Proxima Nova.
Most brands who like to make a unique and creative logo use these fonts.
Whereas, most of the beauty and cosmetics brands use Gotham.
What Fonts Do Brands Use?
Most of the time, it depends on the brand and the type of logo it needs. But the popular brands like Adidas and Adobe used Helvetica, Gothic Demi, and Geometric Sans.
So above, we have discussed the 10 best logo fonts. Now that you know the popular logo fonts, you can get started with your logo design project. But make sure to keep FAQs handy for selecting the right font because font represents the logo and the logo defines your brand.
UNLIMITED DOWNLOADS: 1,500,000+ Fonts & Design Assets
All the Fonts you need and many other design elements, are available for a monthly subscription by subscribing to Envato Elements. The subscription costs $16.50 per month and gives you unlimited access to a massive and growing library of 1,500,000+ items that can be downloaded as often as you need (stock photos too)!

---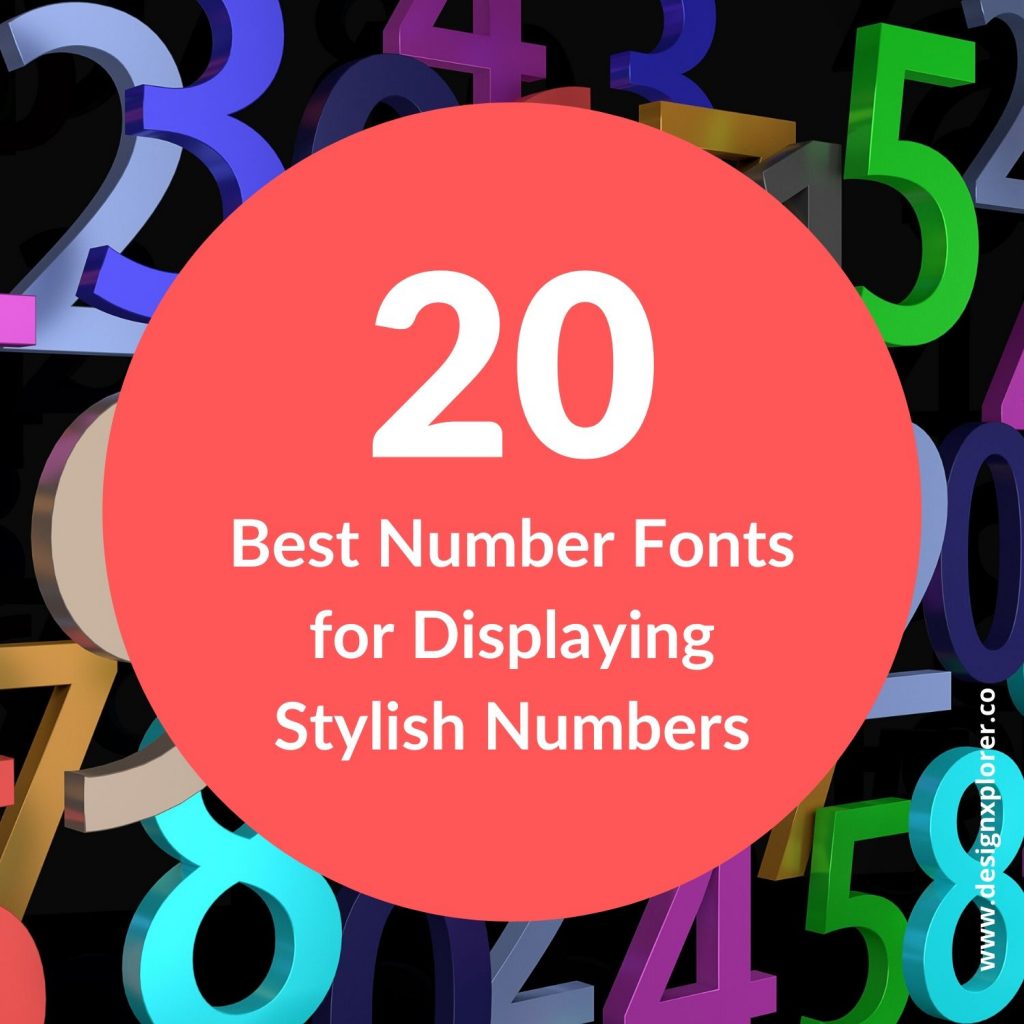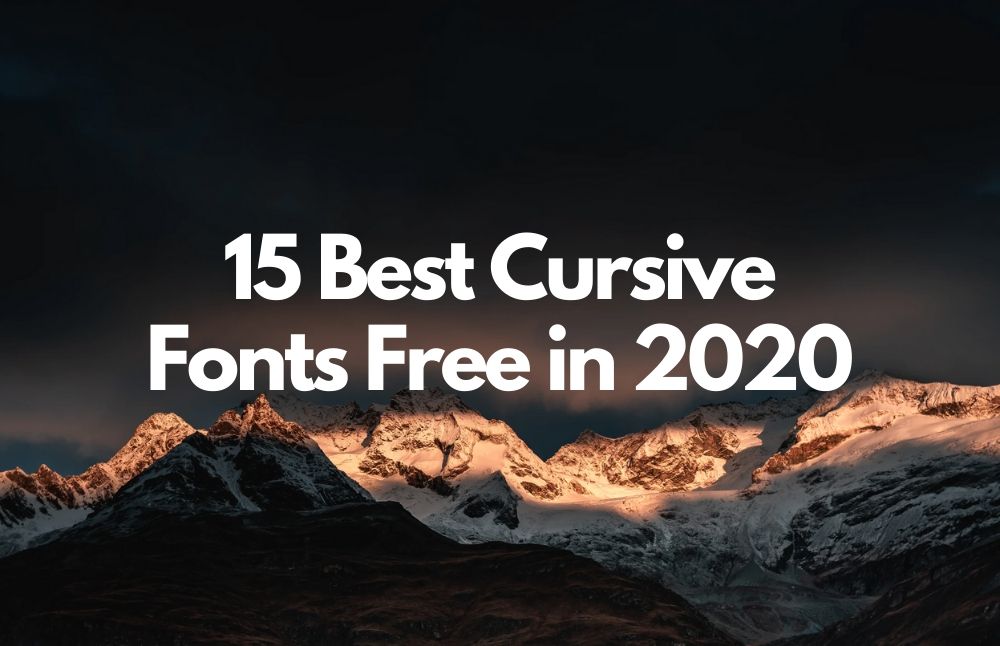 ---