Guys, the holiday season is around the corner, so are you ready for the gifts parade? We know it's super easy to find gifts for anyone but tech geeks in your life. Yes, we're talking about the hard-to-please graphic designers, UX designers, Web Designers, and all the other digital artists.
Now that we are here with a list of Best gifts for designers, you can stop squeezing your brain for ideas. We've covered some amazing holiday gift ideas that could turn your hard-to-please tech geeks dumbfounded.
So now that we've got your back, you can stop pulling your hair, relax, and read this post to find some cool Gifts For Designers. These are some thoughtful gifts for your creative partner, brother, friend, or colleague that you are planning to show your love for. We have categorized the gifts into different sections. Thus, you can easily scroll down and find a suitable category for your loved one.
Regardless of the digital artist you are shopping for, these unique ideas will boost your mood and make the gift parade more interesting!
Let's go!
Nudge the Geek to Have Fun
This is your chance to pull your workaholic designer to the real world and make him/her enjoy these Best Gifts for Graphic Designers. Let them know they deserve much more than this, and there's more to life. Shower them with these gifts and nudge them to have fun. Your recipients need reminders that the holiday season is around the corner!
Some of these gift ideas are not only fun but also productive. For example, the Polaroid Instant Film Camera is great to snap all the memories instantly. But that's not all. This can be a cool add-on for the designer's professional life. Some more gift ideas are as follows.
Fun Gift Ideas to Gift Designers:
---
---
---
---
For the Designers Who Love Organizing
Suppose the designer is super cautious about organizing or nearly a perfectionist. In that case, nothing could make him/her happier than receiving gifts that help him/her organize better (more like the infamous Monica). You often see perfectionist fussing about every little thing that isn't kept in its due places.
They might lose a lot of time tidying the desk instead of meeting the deadline. You can help by offering these Gifts For UX Designers or other Digital artists who struggle to calm down when the desk is messed up.
So gifts for designers means you should be on the lookout for minimal desk organizer or other suggestions that we have given below. The very reason to consider this gift is because it's great for minimalistic lifestyle as it fits any space and can be kept within reach.
Another suggestion, the Smart Writing Set Pen & Dotted Smart Notebook will keep his/her thoughts collected and noted, so when needed, without a fuss, it can be accessed. This is one of the amazing ways to organize thoughts while keeping the desk clean!
A perfectionist and clean freak designer will never say "NO" to these types of gifts.
Organizer gift ideas for designers:
---
---
---
Not at The Cost of Health
Work should never be at the cost of health, but when designers get hooked, they forget the world. You shouldn't let the designer in your life risk their health just like that. So use this holiday season to treat him/her with meaningful health-related gifts.
Talking about meaningful gifts, the Cloud Massage Shiatsu Foot Massager Machine is one of the Gifts for Web Designers who sit for hours when the coding gets tougher. This foot massager will offer awesome massages to ease the pain and will be a great self-care tool. You don't need anyone else's help to massage your foot if you have this machine.
Work isn't meant to be easy, but it is not more important than health either. All advice aside, here are some of the amazing healthy gift choices for your recipient.
Healthy gift ideas for designers:
---
---
---
---
More Assets to Boost Productivity
Designers yearn for better laptops, better keyboards, better headphones, and the list could go on. Thus, we don't believe that anything could set a designer's mood than receiving the latest electronics.
They love receiving the latest electronics to boost productivity while taking pride in owning the latest ones in the market. So shouldn't you make it come true in this exciting holiday season?
It sounds a little crazy, but what's wrong with doing the crazy stuff? While these Gifts For Designers sound a bit dramatic, you are eventually helping them boost productivity.
For example, the TP-Link Deco Mesh WiFi System could be one of the best gifts a designer ever asks for because what's more important than a steady INTERNET connection? Similarly, all the suggestions below have an excellent take on the productivity of the designer.
Productive gift ideas for designers:
---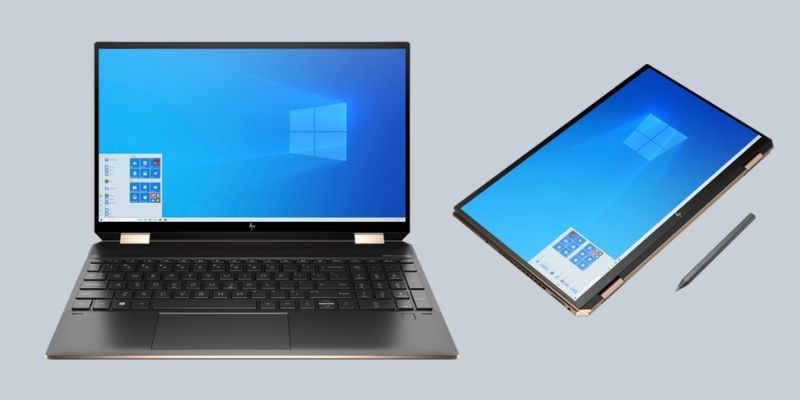 ---
---
---
---
---
---
For the Book Sniffers
Knowledge is the BEST gift that you can ever offer someone. When a professional spends most of his/her time working, enhancing the skills becomes impossible. But in a competitive world, it's more than important to upskill and enhance knowledge as much as possible.
If there's something that you could do, it's to consider these Best Gifts for Graphic Designers that will help them learn more about designing. However, these are for graphic designers and all the other digital artists who want to become better at what they do.
These books could be a great savior when the designers face creative blocks. The simplest reason is reading clears out blocks and improvises thoughts, so why not keep your eyes hooked to one of these books?
For instance, 100 Things Every Designer Needs to Know About People is a priceless book that every designer needs. Learning these 100 things will have a considerable impact on their level of thinking, creativity, and outcome.
Gift books ideas for designers:
---
Get a Little Extra
Sometimes doing a little extra will not hurt, right? Though our list of Gifts For Designers includes specific, valuable, and meaningful ideas, you can go out of your way to treat your favorite designer, if any.
We tried to cover exciting and innovative gift ideas that will make the designer happy and help his/her career development. However, some of you'll still want to stick to the traditional/common gifts, or you may want to add a touch of tradition by considering Pencil first Pixel later classic T-Shirt.
There's a solid relationship between T-shirts and designers that have got steadier. People find it hard to avoid gifting T-shirts for designers. But being emotionally attached to something is always nice, so we have another suggestion for you to get a little extra.
The OZUKO Sling Backpack may sound common when compared to other gift ideas we've covered. But it is actually fancy because it has amazing features and a lot of space to pack your things. Don't think twice to treat your designer with something extra!
Little extra ideas for designers:
---
---
Wrapping up
Deciding the best gifts for designers could have been challenging if you hadn't stopped by to check this list. We've covered quite a lot of gift ideas that you can consider for this holiday season. Our list of suggestions is unique because we're more focused on enhancing designers' productivity and skills even through gifts.
For example, gifting wireless Bluetooth Headphones will increase the level of concentration while blocking other distractions the designer has to handle while working. Likewise, when selecting a gift, it is crucial to check whether the gift adds more value to the recipient's life.
Gifts are meant to make the receiver happy, and when it comes to designers, they are a tough bunch to please. Thus, we understand why you wanted to read our list and boil down your choices of gifts.
Cheers to a successful holiday shopping!
---
Some more articles that may be interesting to you…
Unique gift ideas from small brands
Uniquely Festive Handcrafted Holiday Décor
Kindle Unlimited Gifting Deals
The Electronics Gift Guide
The Home Holiday Guide
Resources & Tools For Your Next Project [Free Downloadable PDF]Our Top
6 Excellent Ideas to Make Passive Income for Designers
Hello Bonsai Review – An all in one tool for freelancers [Pros, Cons, and Comparison with similar tools]
IMPORTANT DISCLOSURE
DesignXplorer.co is a participant in the Amazon Services LLC Associates Program, an affiliate advertising program designed to provide a means for sites to earn advertising fees by advertising and linking to Amazon.com.